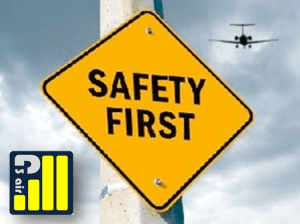 The International Civil Aviation Organization has mandated that all of its member states implement a Safety Management System (SMS) in their aviation industries. Responding to that call, many countries are now in various stages of  Safety Management Systems (SMS) development, implementation, and rule-making.

Safety Management Systems
are here to stay.

As the pressure grows on the aviation community for higher and safer standards, it is more important than ever that operators of commercial and business aircraft obtain the best and most professional assistance in meeting the requirements of Regulators, FAA, IATA, and ICAO.
The insurance industry and consumer interests are also placing demands for strict compliance with established international standards.