State-of-the-art
King Air Simulator Training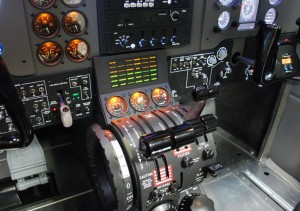 Our King Air Training program is based around our state-of-the-art King Air Specific simulator. Our King Air simulator with specificity to the King Air 200 series aircraft features a 160 degree visual. Outfitted with a Garmin 530 & 430 avionics package, our simulator resembles many King Airs in the fleet and provides an excellent training platform for emergency procedures, terminal procedures, as well as LOFT training for individuals and crews alike.

Aviation Insurance Approved Simulator Training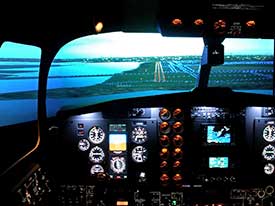 Our King Air training programs are insurance approved for both initial and recurrent pilot certification. Pilots experience our state-of-the-art simulation, as well as our intensive classroom training. Our hands-on courses are taught by highly experienced King Air pilots in a warm and friendly environment with modern training aids.

Workforce Investment Act
WIA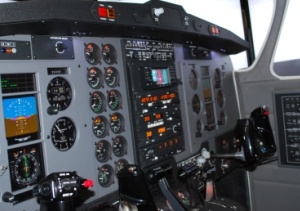 Some of our programs are now approved as under the Workforce Investment Act. WIA funding typically covers 75-100% of cost associated with our courses. Housing costs are also available through WIA. WIA programs are available to displaced workers. Furloughed pilots from all facets of the aviation industry are welcome to inquire regarding WIA funding.